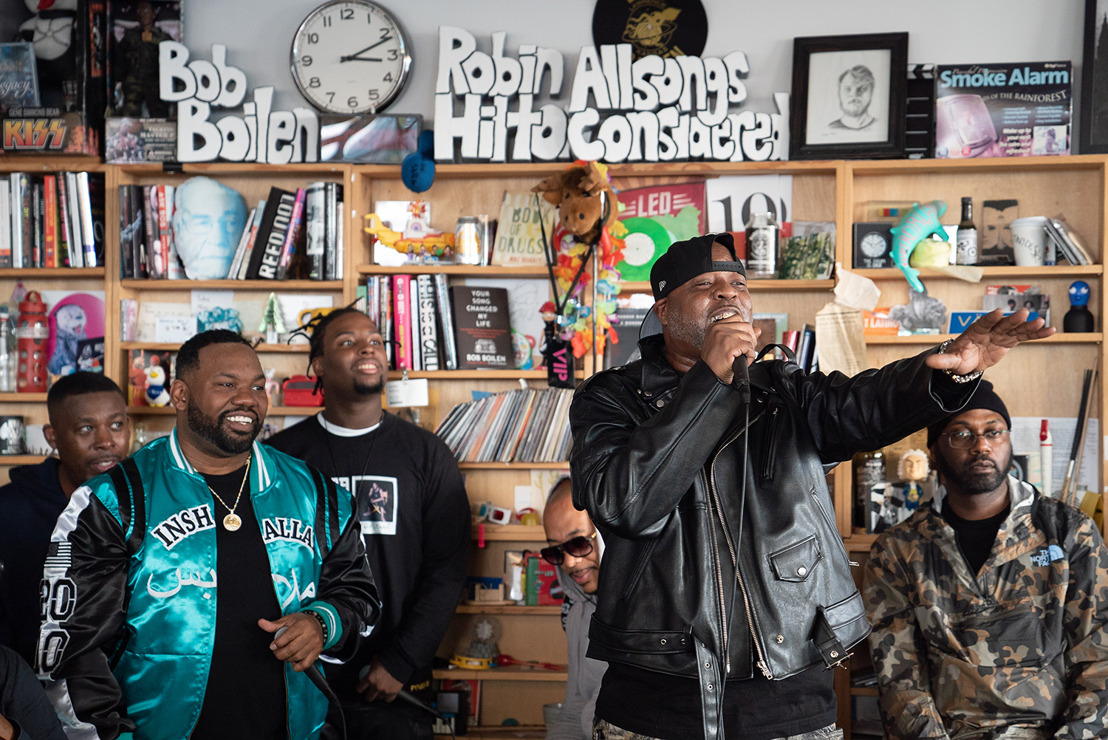 The Wu-Tang Clan Deliver Epic Tiny Desk Concert on NPR
Wednesday, December 5, 2018 — Stream the Wu-Tang Clan's NPR Tiny Desk Concert HERE
NPR has today unveiled the Wu-Tang Clan's Tiny Desk Concert, a raucous 20 minute affair and one of the most impressive group performance on NPR's vaunted performance platform.
Celebrating the 25th anniversary of their debut album - Enter The Wu-Tang (36 Chambers) - the Wu-Tang Clan performed a medley of hits from their iconic catalog. With backing from the string collective The Green Project, the Clan ran through posse cuts like "Triumph", "Protect Ya Neck" and "Y'all Be Warned", as well as hits like "C.R.E.A.M." and various verses from certain members' solo projects (notaby "Glaciers of Ice" (Raekwon and Masta Killa), "Winter Warz" (Cappdonna and Masta Killa) and "You Don't Want To Dance (U-God)), in addition to a thought-provoking freestyle from RZA.
The Wu-Tang Clan recently celebrated their 25th anniversary on Good Morning America in November, performing Protect Ya Neck. The borough of Staten Island even dedicated November 9th as "Wu-Tang Clan Day", a reflection of Wu-Tang's lasting influence in New York. With two sold-out shows at the Sydney Opera House this weekend (December 8th & 9th), the Wu-Tang Clan will be the first rap group to headline the legendary venue.
The Wu-Tang Clan have also just announced two east coast dates in January 2019, Philadelphia on January 25th (Franklin Music Hall) and a homecoming show in New York City on January 26th (Terminal 5). Tickets for those shows are available here.